Villa Vida Nova, Silver Coast villa rental, special rates, late deals, Veteran Discount, Spring and Autumn in Sao Martinho do Porto, up to 20% discount at our villa rental close to Beaches and Hiking trails.

Last Minute Villa holidays on the Silver Coast at Villa Vida Nova
Any week remaining unsold within 20 days of check in date will be discounted by 20%* April through October only. Check Rates
Check flights and you could be in for a bargain holiday in central Portugal!

Share the villa with family or friends and enjoy a week or two in peaceful luxury but at rock bottom prices. (May not be combined with any other offer).

2024 Algarve Villa Rental, Spring Breaks at Villa Vida Nova

March and April 2024 weeks reduced to €995 and €1195 including Vat. 
Spring starts early on the Silver Coast in February the daffodils are already finished and the very short winter is definitely over. March sees temperatures often in the high teens and typically less rainfall, both months are warm and bright, an ideal time for walking, golf and sightseeing. (May not be combined with any other offer).


Swap November Blues for countryside and cliff top Views!
Algarve Autumn Breaks at Villa Vida Nova
October 21st through November 2023 weeks reduced to Euro 995 including tax!
November is autumn on the Silver Coast, leaves are just beginning to turn yet daytime temperatures are still in the 16 -22 deg range a beautiful time of year for outdoor pursuits, walking, beach combing and golf. (May not be combined with any other offer)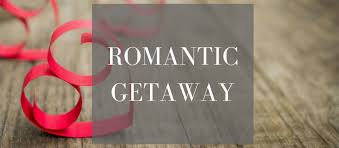 Silver Coast Romantic Breaks and Veteran Discount

10% discount for couples and Veterans

Romantic Break (maximum 2 persons) 10% discount off any of the advertised week prices. 

All Veterans receive a 10% discount 1-6 guests
Imagine having the whole villa to yourself, in perfect privacy, in peaceful and picturesque surroundings is a very special treat, spoil yourselves and save 10% on any week's advertised rate. Complimentary wine included. (May not be combined with any other offer except for early bird)

Early Bird Discount 2.5% off regular rates if booked more than 12 months in advance.
Book any number of weeks and receive 2.5% discount on the advertised rate. 

*Offers cannot be combined, except for Early Bird, only one offer can be applied to our normal rates at any time, offers may be altered without notice.      
Please check here from time to time as we may add other special offers or discounts on cancellations or unsold weeks at cheap rates!